01 Aug

DIY: The $2 Shelf Redo

This the last post until I write about the FINAL nursery reveal! If you have been following my blogs, I have written several posts on the process of creating a my little girl's nursery (see posts

here

) and this is the final detail to the room that I needed to add.

A friend and I were at a church garage sale when I saw this awesomely ugly shelf for $2. It is originally Pottery Barn Kids, but it had a few corners that were nicked up and the paint was scratched up.
Now this was not some magic "redo" of this item. I took some wood fill and filled all the dings on the shelf. I painted the shelf green to tie into my green and pink theme. I love hooks on my wall so I wanted to add them to the base of the shelf. I found some hooks for $2 each and placed them evenly across the bottom. This project was easy peasy!
Here is the final result!
Now the artwork is not set in stone. I had these from another room in the house and they matched the colors in the room. I am still on the hunt for some cuter pieces for the room.
Also, one day at Target I found these pink and green glitter foam letters that are about 5 inches tall…but they only had a few letters. My husband and I were debating between two baby names for our little girl so I let fate make the decision!! I mean pink & green letters for $1 each?? I took it as a sign! Of the letters they had, only one name was able to be spelled out…and that will be our girl's name. It's our one surprise we keep for each kiddo and I am excited about the name! Once she is born I plan to hang the letters from the hooks to spell her name like below: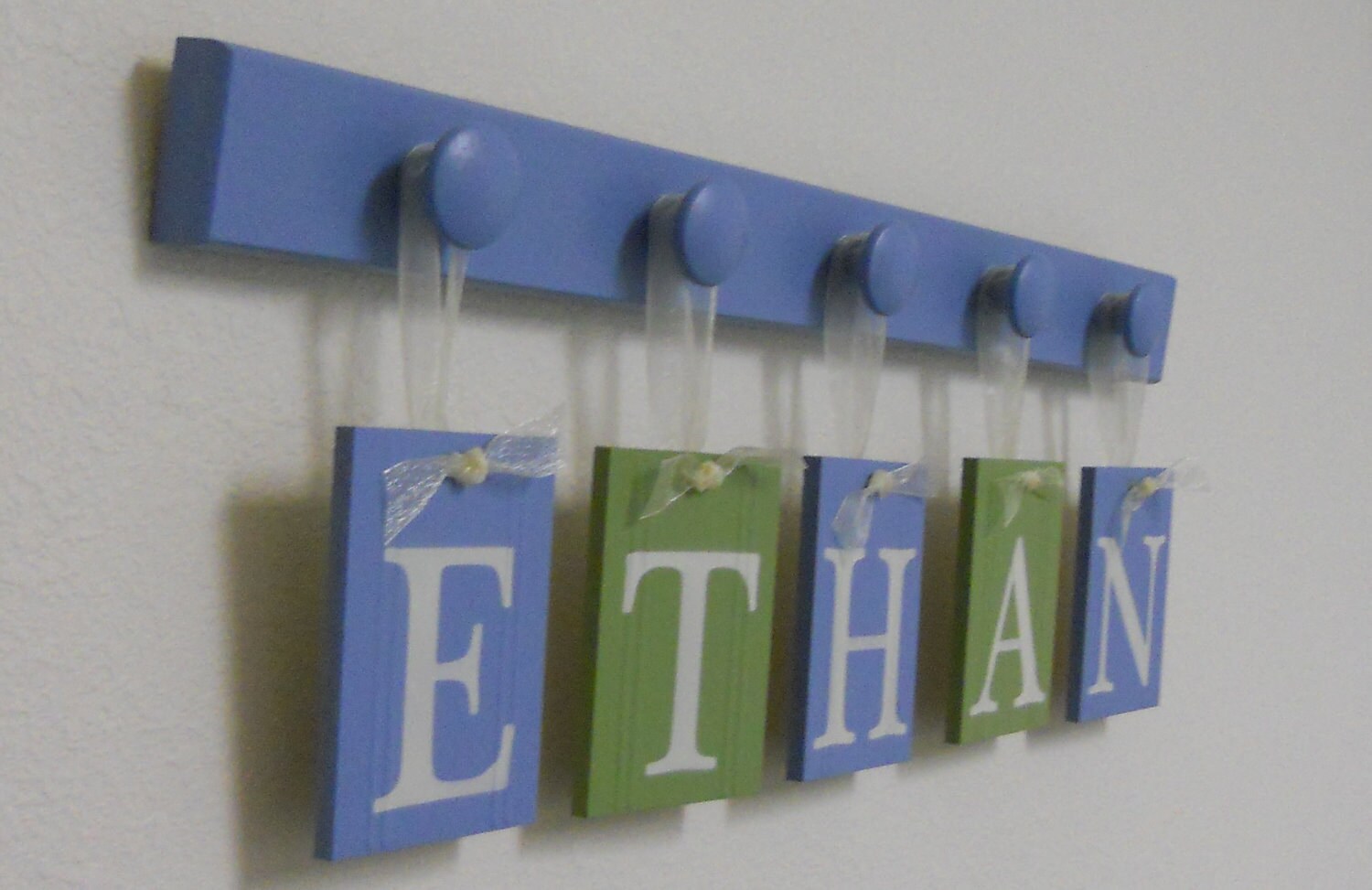 And just so you don't lose hope that I will never show my final nursery, here is a sneak peak of the shelf and it's placement above the dresser!
Stayed tuned for the final results in a few days! I PROMISE!
Like this post?