22 Mar

Food On A Budget Part 2: Casseroles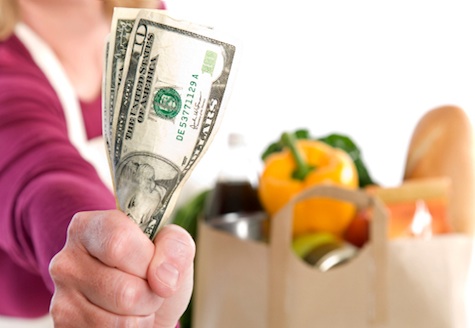 Image from Nourished Kitchen
A couple of years ago my husband lost his job…just like a lot of other people out there when the stock market went crazy and our economy tanked. I still had my two businesses (in-home salon and daycare) but I knew we had to make changes to our budget. So the first thing I did was slash what we were buying for meals. I am very healthy when it comes to food…but I had to find a cheaper way! I have started a post periodically, sharing my ideas to cut the food budget, save some money, and still feed my family with some healthy and tasty meals. I would love to hear any food budget saving ideas that readers might have so please feel free to share!
This week's money-saving tip is how to make a basic casserole!
As you know casseroles are an inexpensive way to feed a family. So, what makes up a casserole or "hot dish" as we say in Minnesota?
The basic casserole or hot dish consists of a starch, meat, veggie and a soup mix.
• The starch includes things like rice, potatoes, or noodles.
• The meats are anything on sale because meat is a big portion of your food cost. Don't forget about canned tuna, salmon or chicken they are still cheaper on the budget than swinging by a fast food joint!
• I find that I use a lot of frozen veggies that are on sale or root vegetables like onions and carrots. Or really anything I have stocked in the fridge that needs to be used up before the next shopping trip or are about to go bad.
• Now for the soup mix…I usually use something in a can that I can stock up when it's on sale. Thick or cream based soups like cream of mushroom, cream of chicken, and tomato are great starters.
One of the easiest, cheapest, and tastiest casseroles I make is Shepherd's Pie. This casserole originally called "cottage pie" and became quite the hit in Ireland around 1791, (thanks wikipedia) when the potato was being introduced as an edible and afforadable crop for the poor. The term "cottage" was coined because most rural/low income workers lived in cottages during the time. In early cook books, the dish was a means of using leftover roasted meat of any kind, veggies, and always a mashed potato crust on top.
Shepherds Pie

Source
This easy shepherd's pie variation is made with green beans and tomato soup.
1 pound ground beef
1 chopped onion
1 can tomato soup
1 can green beans, drained (can substitued frozen) and/or any other leftover veggies
2-3 cups of left over mashed potatoes (or you could simply make the box kind)
9 slices of American cheese (or shredded cheddar cheese)
1. Brown ground beef and onion in frying pan.
2. Mix in tomoto soup and green beans.
3. Place all in a 9 x 13 inch baking pan.
4. Spread mashed potatoes on top.
5. Top with slices of American cheese (or shredded cheddar)
6. Bake at 350 degrees until center is warmed and cheese is melted.